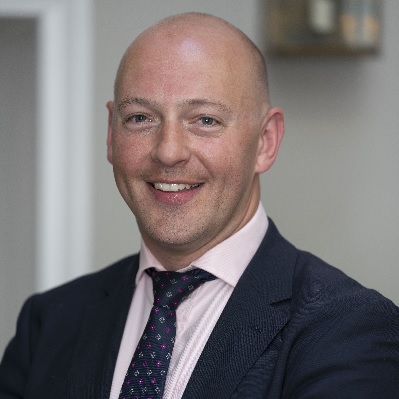 Dr Richard Moore
Lecturer & Specialist in Oral Surgery
Richard graduated from the University of Birmingham in 2002 and since then has worked exclusively in Oral and Maxillofacial surgery posts across the UK both in primary and secondary care. He completed his externship at the University of Illinois Chicago in Oral Surgery. He holds a Fellowship in Dental Surgery from the Royal College of Physicians and Surgeons Glasgow, is a registered Specialist in Oral Surgery with the General Dental Council and a previous Council Member of the British Association of Oral Surgeons. He is the Educational Advisor for Oral Surgery at the Royal College of Surgeons Edinburgh.
Richard is an Expert Advisor for NICE and an Expert Witness and Advisor for the General Dental Council.
Richard is an Advanced Life Support Instructor for the Resuscitation Council UK and teaches medical emergencies and resuscitation to dental teams, he has an interest in the management of medical emergencies and medically compromised patients in oral surgery. Previous academic appointments include The University of Warwick Medical School and Kings College London. His educational interests lie with the clinical teaching of oral surgery to undergraduates and the development of oral surgery training in the U.K. He also delivers training to postgraduates in oral surgery and medical emergencies. Clinically his interests are surgical rehabilitation of atrophic ridges, third molars and coronectomy, bone preserving exodontia techniques and piezosurgery for which he is a Key Opinion Leader for. In addition to this he is a core member of the Pre Molar Transplant MDT and Joint Orthodontic-Oral Surgery MDT at Leeds Dental Institute.
Courses Featuring Dr
View our

Other Speakers