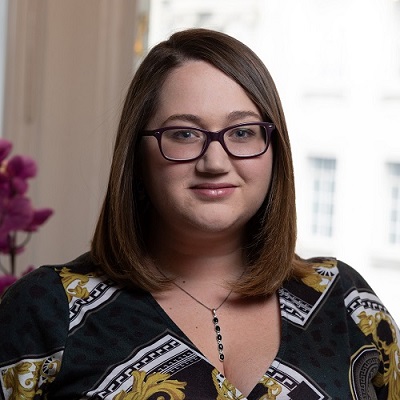 Lilly Turnerberg ICAEW, CIOT
Director – Berg & Williams
Lilly is a Chartered Accountant (ICAEW) and Chartered Tax Adviser (CIOT).
Leading our Private Client practice, Lilly enjoys building lasting relationships with individuals to help manage their tax obligations and personal affairs. In addition, Lilly works with a number of business clients in managing their accounting and taxation requirements.
Previously, Lilly has worked as a Manager with PwC's Expatriate and Private Client teams, focusing mainly on financial services clients. She has deep technical experience in complex individual matters, particularly international issues and executive remuneration, as well as experience in US taxation.
Lilly was a founding member of a charitable syndicate to assist prisoner rehabilitation projects in Africa and has previously enjoyed volunteering or working with arts organisations. She is an avid traveller and a very proud pet owner of her cavapoos, Quill and Rocket.
View our

Other Speakers