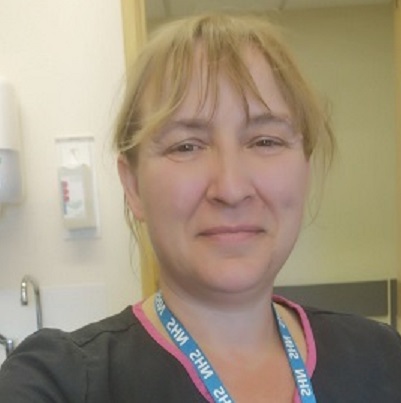 Andrea Johnson BSc (Hons), LOTA, Assoc.MCGDent
Chair & Co-founder of Dental Charity Den-Tech,
Andrea is the Chair & co-founder of dental charity Den-Tech, she is the orthodontic & maxillofacial laboratory manager, deputy lead for quality & clinical governance & quality improvement coach at Montagu hospital. She is both an advisory board, and careers pathway reference group member for the College of General Dentistry, she is currently studying for her Masters in charity management and is a Healthcare Leadership Academy (HLA) Scholar.
Andrea has served in various other roles including Chair of the Orthodontic Technicians Association (OTA), council member of the Dental Technologists Association (DTA), associate lecturer at Manchester Metropolitan University (MMU), visiting lecturer at the University of Chester, sessional teacher at Nottingham College, and a Science, Technology, Engineering, Mathematics (STEM) ambassador.
Winner of a Star award, Pride of Derby award and the Aldridge Medal, she has a first-class BSc (hons) degree in Dental Technology, is a keen advocate of lifelong learning, has written many CPD papers and lectures on a variety of subjects both nationally and internationally.
View our

Other Speakers