'Due Diligence' is a phrase much used in business and is often thought of as something done by the purchaser on the vendor. The actual definition of 'Due Diligence' 'is an investigation of a business or person prior to signing a contract.' This suggests that Due Diligence should be carried out both ways, purchase on vendor and vendor on purchaser.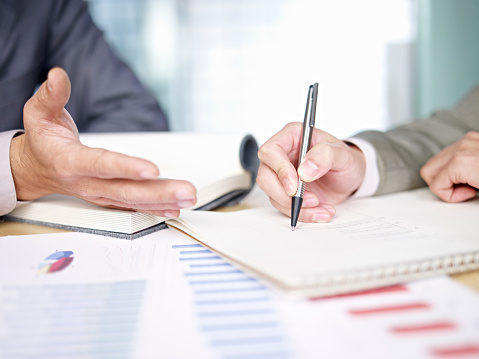 This is particularly relevant in the dental sector for three specific reasons. The tie in, the agent and the buyer.
Firstly, unlike many business sales it is unlikely, and in the private sector highly unlikely, that you will be able to sell your practice and walk away into the sunset. Purchasers will almost always require the vendor to have an element of the consideration to be deferred, and to help transition the practice, often over many years.
If you are going to be contracted to work with that acquirer after the acquisition, shouldn't vendors be doing the same level of DD on their potential acquirer as well as the other way around? Do the things they say hold up to scrutiny? Do you really know what life is going to be like after the big day?
Secondly, competition between agents is high, and this seems to be pushing agents to adopt questionable tactics to secure the instruction. Some agents have agreements to give certain buyers preferential access to new practices to the market, and sometimes agents state revenue figures that are unachievable and profit margins that are unsustainable. It might win the agent the chance to market your practice but at what cost? There are certainly agents out there who are also known for the factual inaccuracy of their proposition, so most genuine buyers won't look at any practice marketed by them. This is because the important relationship between the buyer and the seller (who are to become partners, working together once the deal is done), is damaged irreparably from the start.
Thirdly, the market for acquiring practices is active and competitive. There are many glib promises made while courting, that quickly fall away to a different reality once you are up the 'aisle'. Do you understand why one acquirer is offering more than another? Is it because they have more money and want you more, or is it because they are going to squeeze the profits by reducing staff costs and limiting the materials and laboratories you are allowed to use? Maybe they are not going to invest in the practice or let the standards slide? If you haven't spoken to people who are inside the 'tent' how can you know what life inside will be like?
We at Portman Dental, carry out the most detailed 'Due Diligence' of an individual, practice or group that we would look to acquire. Like any marriage there is a leap of faith and we seek comfort from a clinical, ethical, financial and emotional perspective that we are going to have a happy relationship, and the things we have been told are substantiated.
We believe that before joining Portman, a Vendor should do the same due diligence on us. We are committed to building a brand that dentists can really believe in and we want them to really understand who they are selling to and that what we say is what we do.
We call this 'Referenceability'. I know there is no such word, but we believe you should be able to reference everything we say and to that end we invite you speak to anyone within the group to qualify our philosophy.
We believe this way Portman will be a beacon of quality for dentist and patients alike. As a result, quality dentists will be drawn to the Portman environment of quality practices performing high quality, ethical dentistry with clinical freedom. A simple philosophy of letting dentists do what they think is best and not being directed from above.
If you are thinking of selling, appointing an agent or accepting an offer can you say, hand on heart, you know whom you are getting into bed with? If not, are you tying yourself and your team into the aggressive agents marketing promises or a corporate that as the business coach, Chris Barrow, recently described in a post, will say anything along the way to Flip, Float or Flog.
Author Portman Dental Care
Posted by Gemma