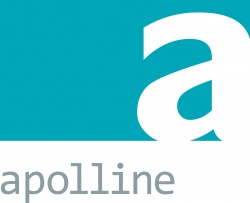 Contact Details
Email robert@prodentalcpd.com to discuss your dental practice sign up and to arrange a demo of our joint practice offer.
Call Apolline on 0800 193 1033 or email enquiry@apolline.uk.com to book a demo of ApollineBASIL
Prodental CPD and Apolline have come together with an exciting new offer a combined product of:
Online continuing professional development training
Compliance tools and services
All of which have been updated to take account of the additional challenges dental practices are facing from COVID-19.

Prodental CPD is the UK's largest independent provider of online continuing professional development training for the dental sector and, through this combined offer, is now offering practice level subscriptions.

ApollineBASIL is an easy to use, task-based compliance management software application, and includes access to Apolline's online clinical enhanced continuing professional development training and consulting services.
The combined product is available through Prodental CPD
Prices starting at just £171 per month (inc VAT) for a practice needing access to CPD training for 5 persons.
Contact us now for more information robert@prodentalcpd.com

Apolline is an innovative, professional services company that combines tailored support with technology to deliver in-practice compliance solutions to dental practices.
Apolline are a knowledgeable, approachable team with a cherished reputation for integrity.
Apolline's mission is to provide customised support services and software solutions for the dental sector, to enable practices of all sizes to achieve and maintain regulatory compliance. Apolline's unparalleled understanding of current standards, combined with professional expertise and innovative technology, allow them to deliver successful outcomes for all our clients.
Apolline understand the pressures involved in day to day compliance management.
At Apolline we are proud of our highly experienced, dynamic and professional management and Practice Advisor teams. Apolline's management team has over 150 years of combined experience incorporating experienced dental clinicians, practice managers and CQC Registered Managers.
Apolline's team knows compliance inside out and are able to share this vast knowledge with you!
View Website