To celebrate 10 years of providing high quality Continued Professional Development for the dental team, ProDental CPD are announcing this amazing Dental Nurse subscription offer.
During this limited period if you sign up for a Dental Nurse subscription it is ONLY £10!!
Subscribing will give you access to the many hours of verifiable CPD (relevant to your role) that our website has to offer.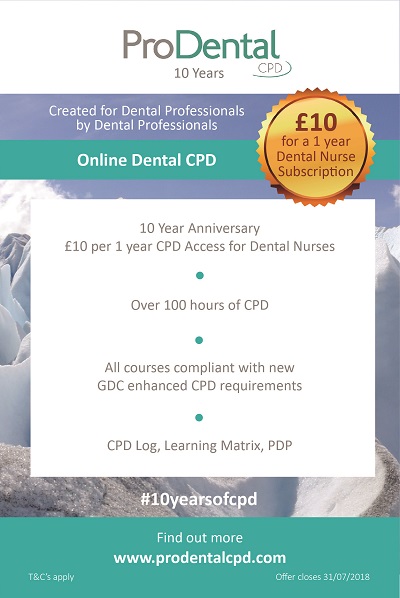 Posted by Gemma